Big Swoosh Military Pants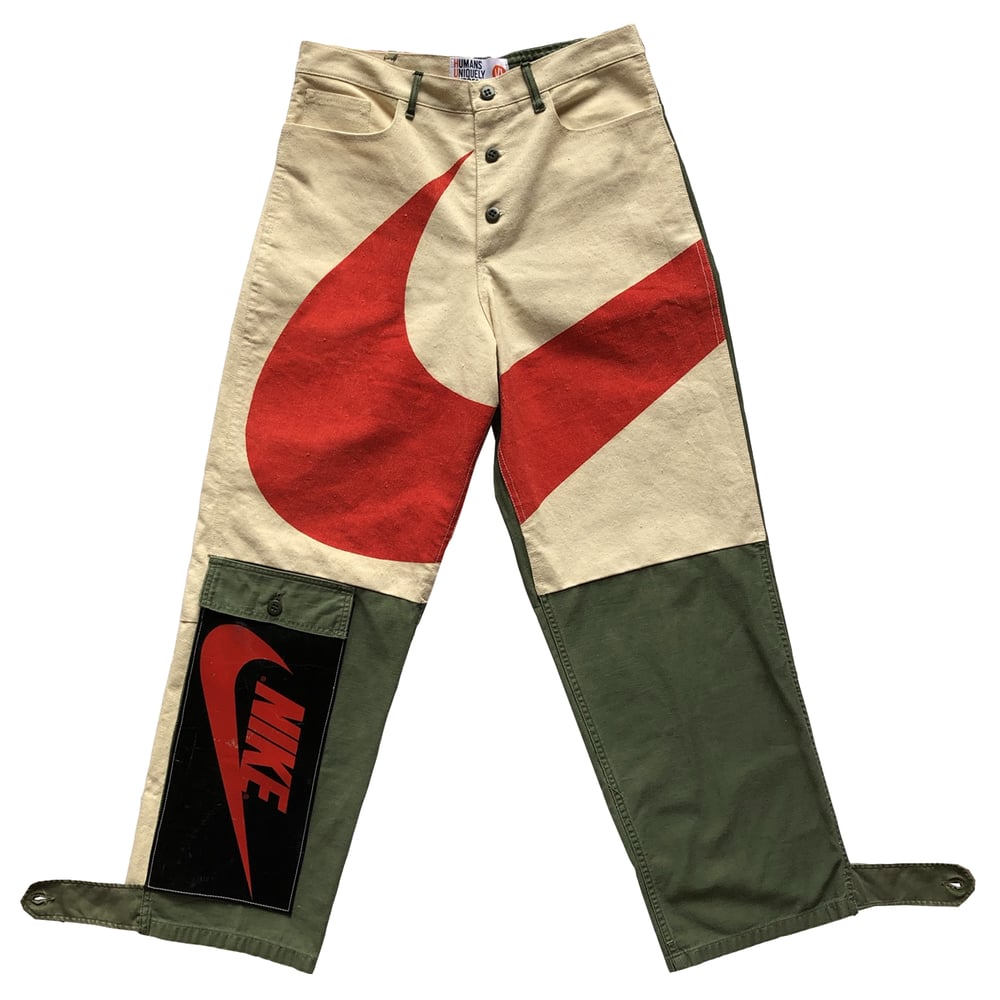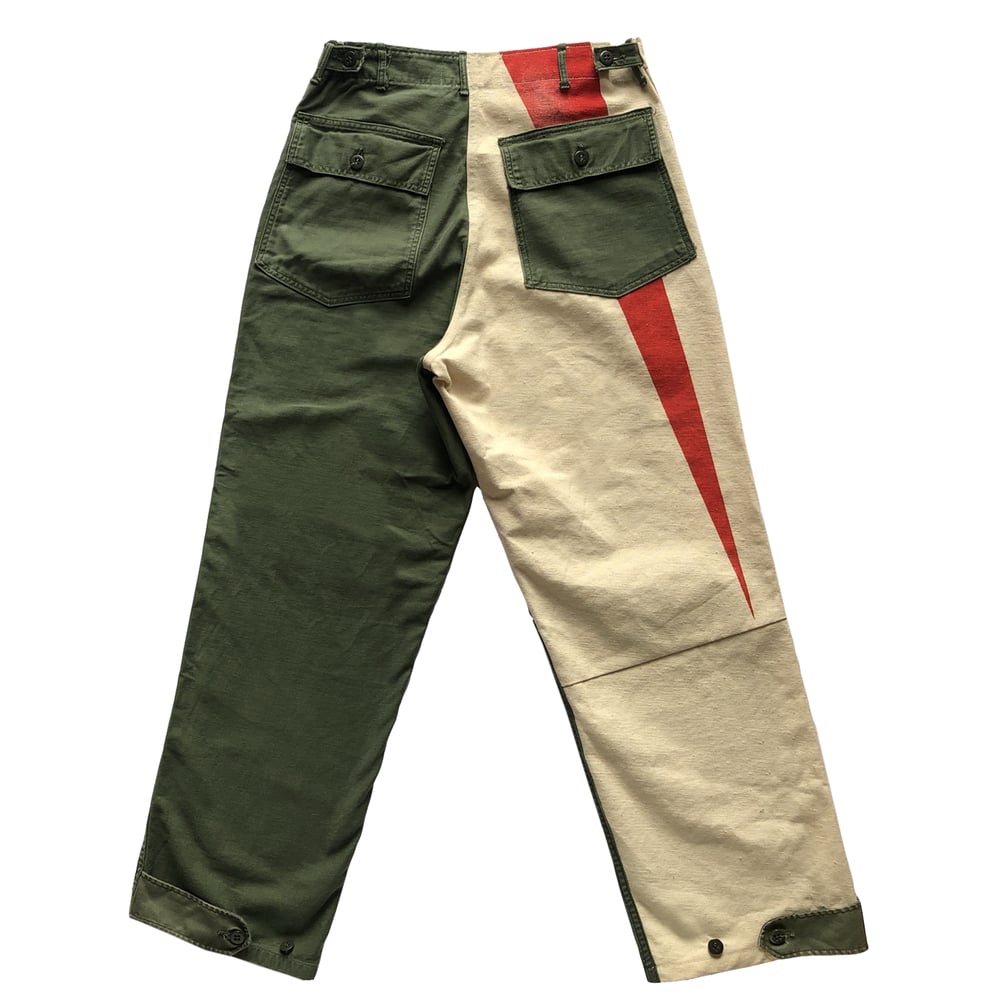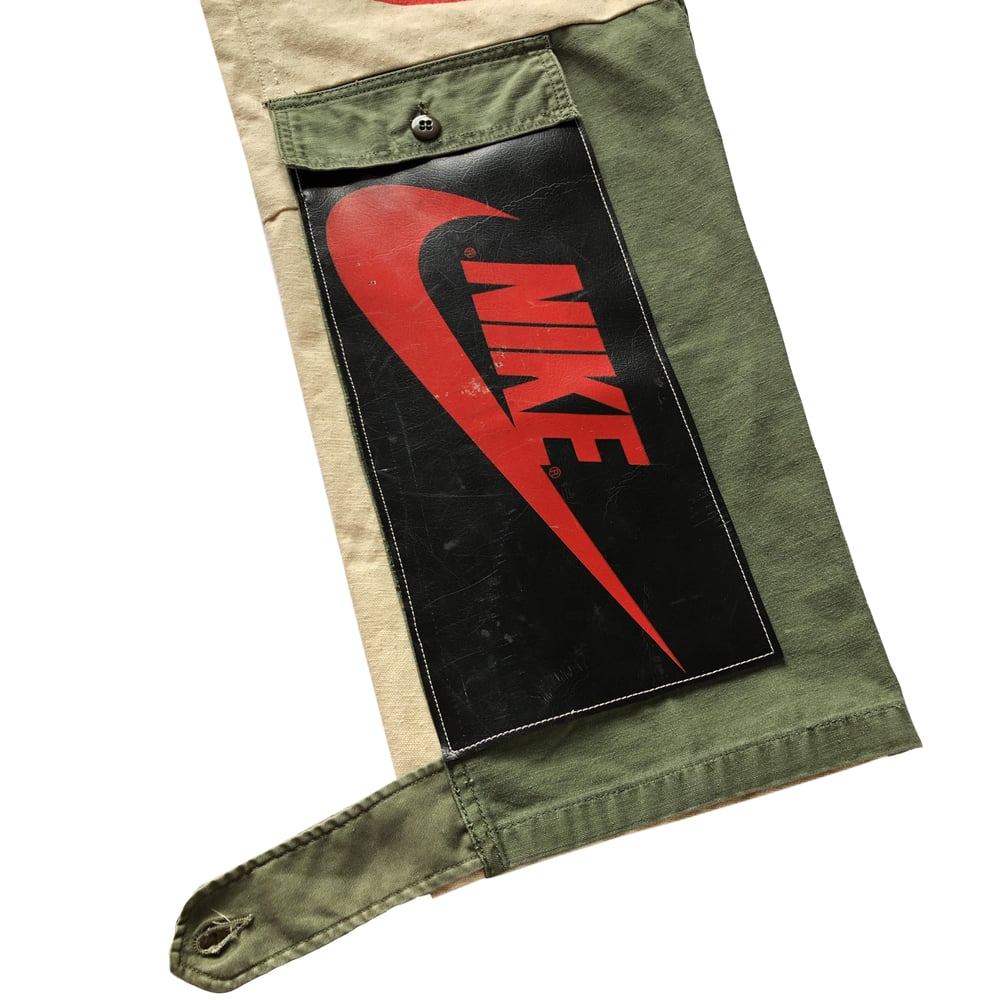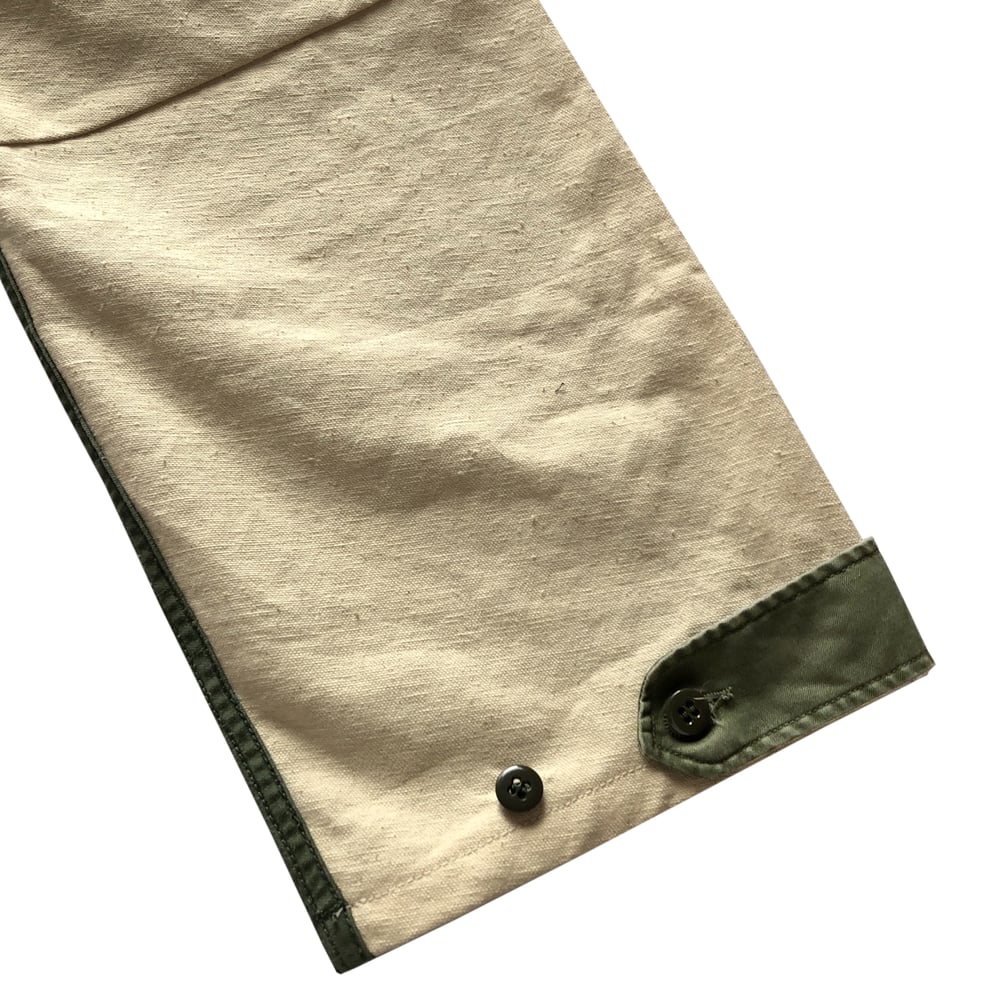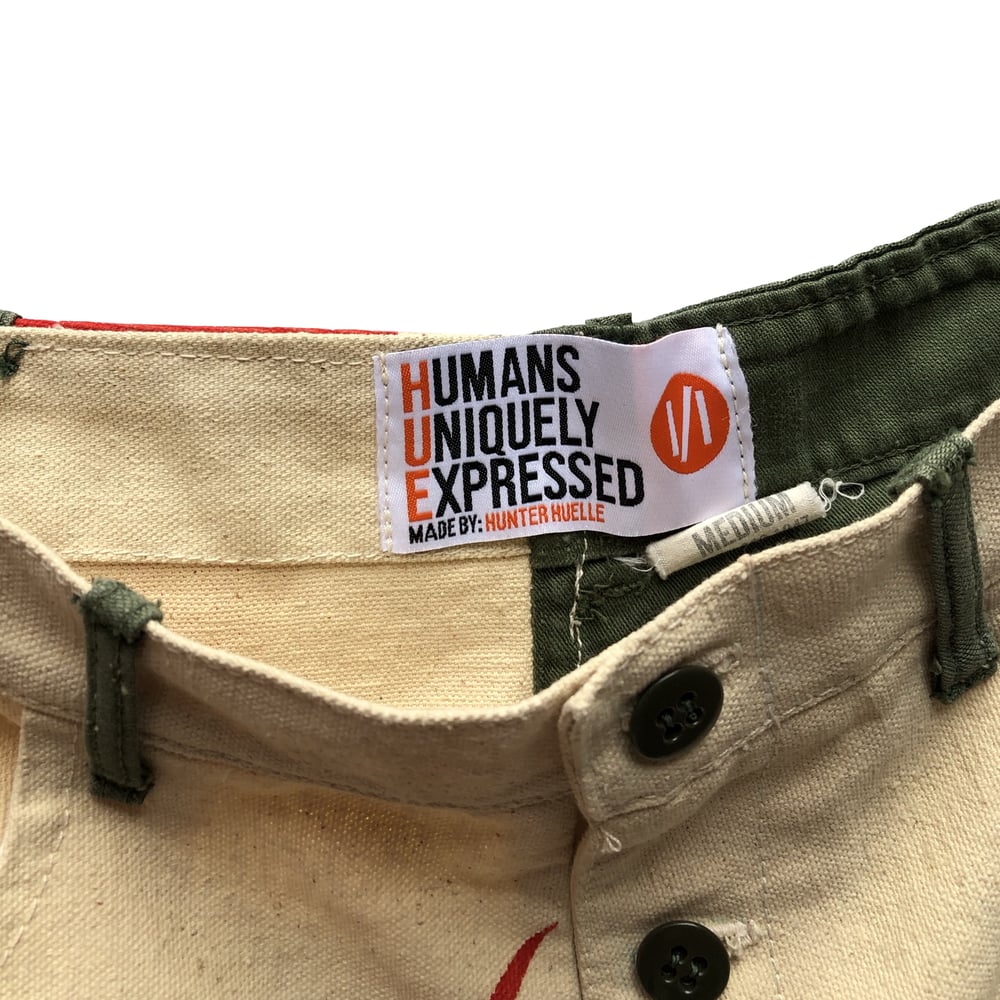 These extremely unique, one of one pants were created using a large Nike swoosh display banner from the 80's made up of a canvas material. The color has perfectly aged over time and created a very nice off white color. The pants also incorporate the use of a vintage leather bag from the 80's also sporting the Nike logo in a vibrant red to make for an elongated pant leg pocket. Lastly I used vintage military pants as the base of the pair as well and shoulder straps from a military jacket to serve as a self tapering option for the leg openings.
Everything assembled and sourced in the USA. Made with the utmost attention to detail.
Not machine washable. Hand wash only.
MEASUREMENTS:
Waist: 31" relaxed (without waist straps buttoned)
30" with straps buttoned
Inseam: 31"
Full pant leg length: 42"
Please ensure measurements are appropriate for you before purchasing.