BULLS CHICAGO PARK DISTRICT REAPER HOODIE M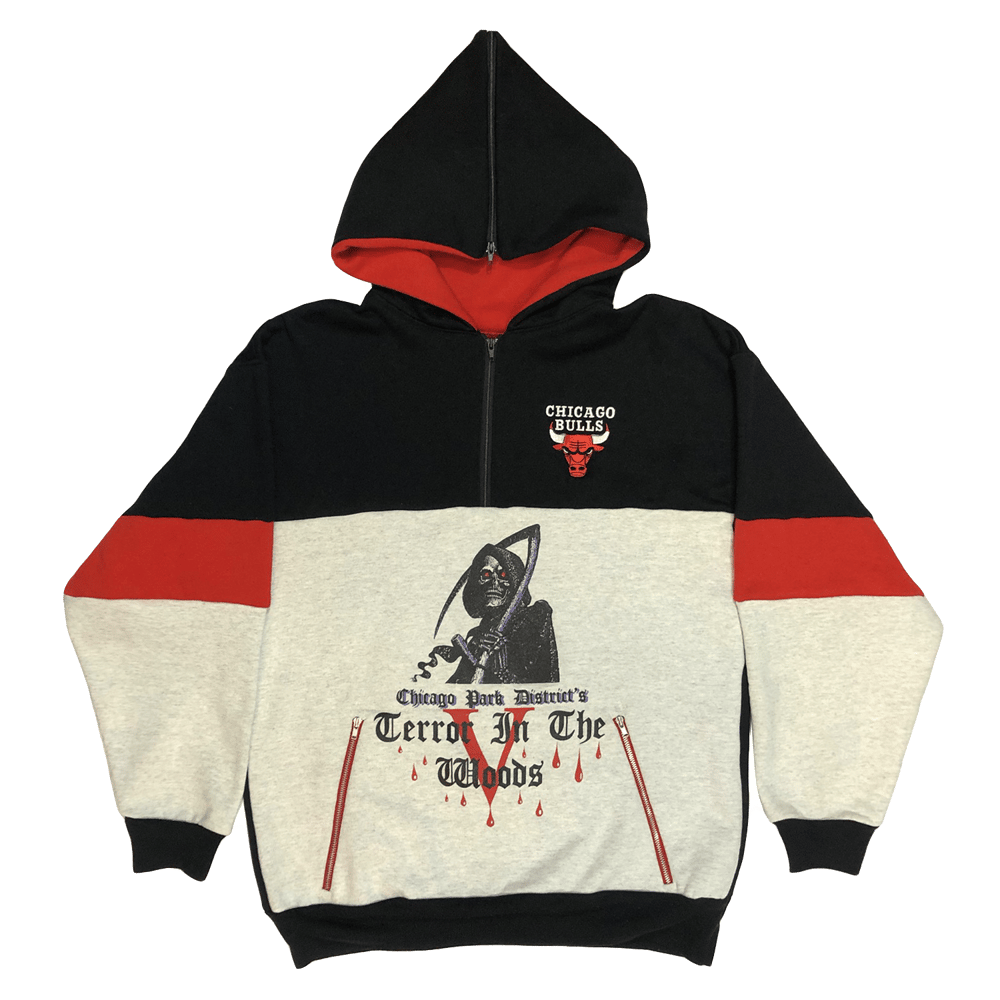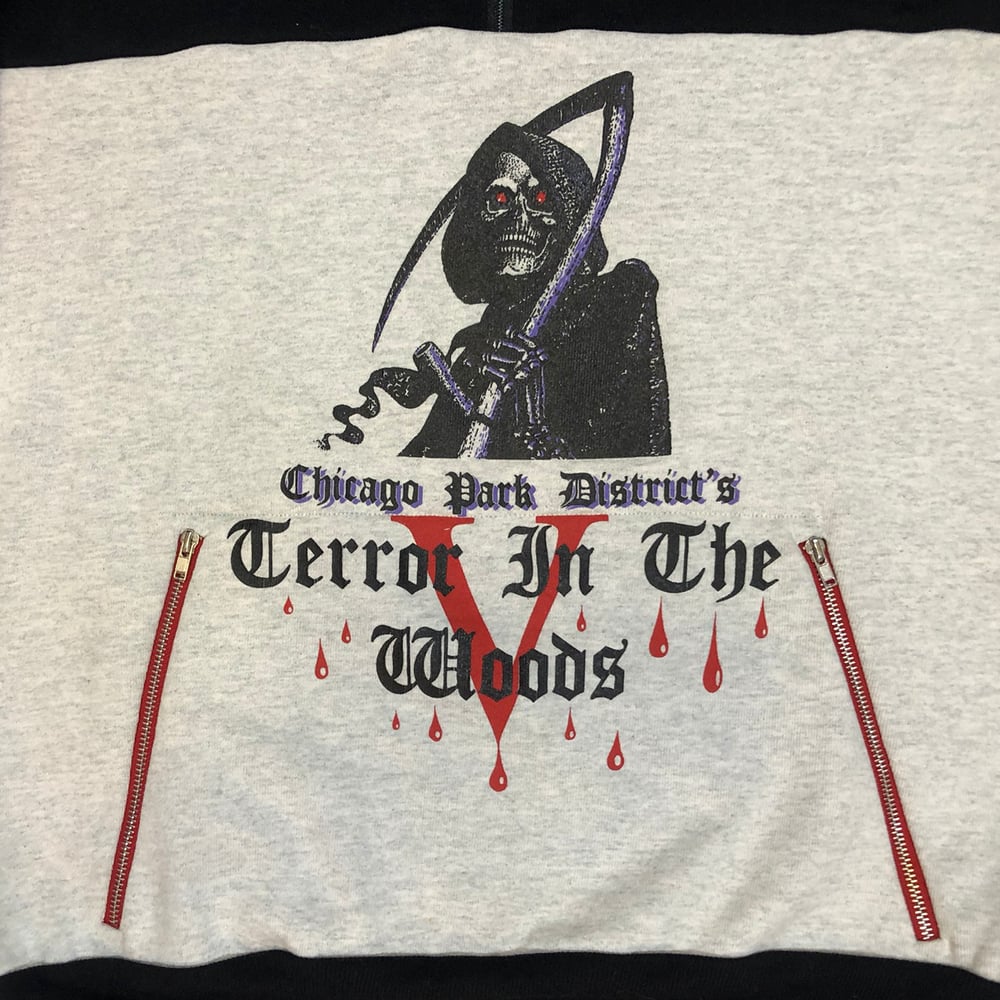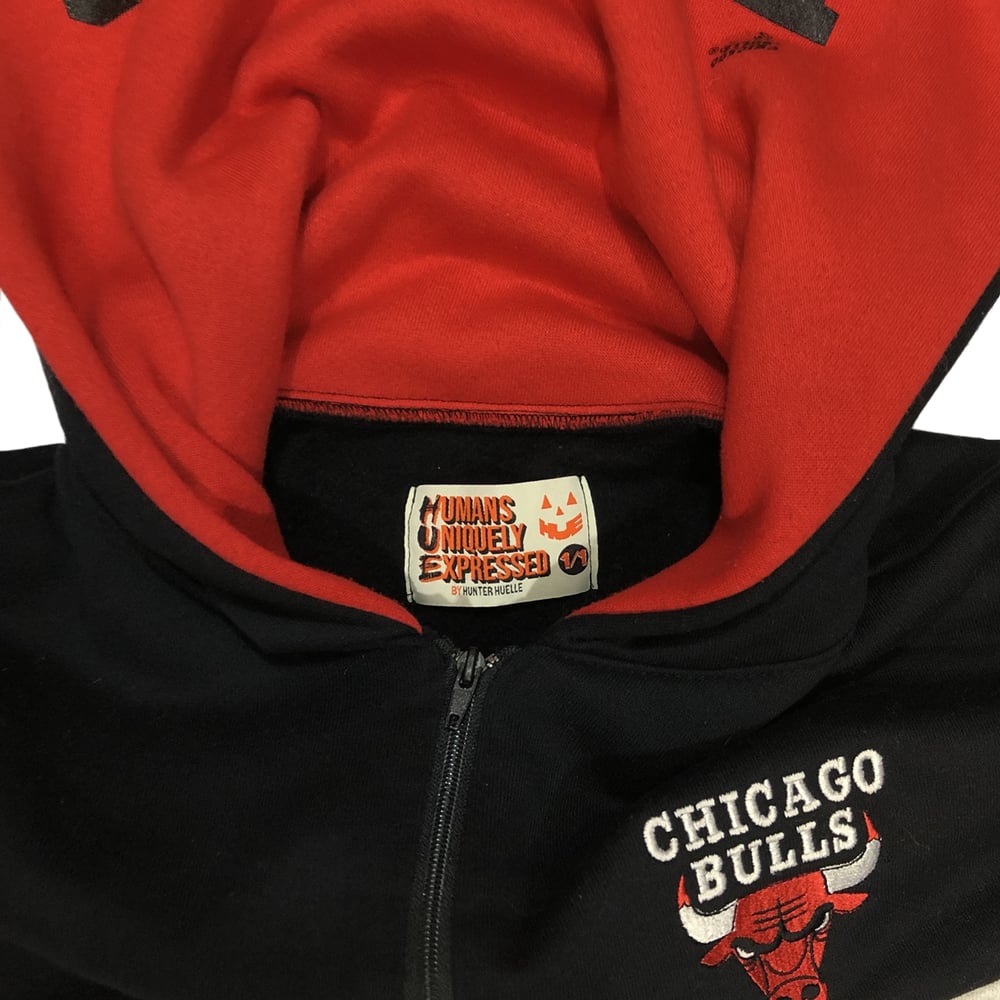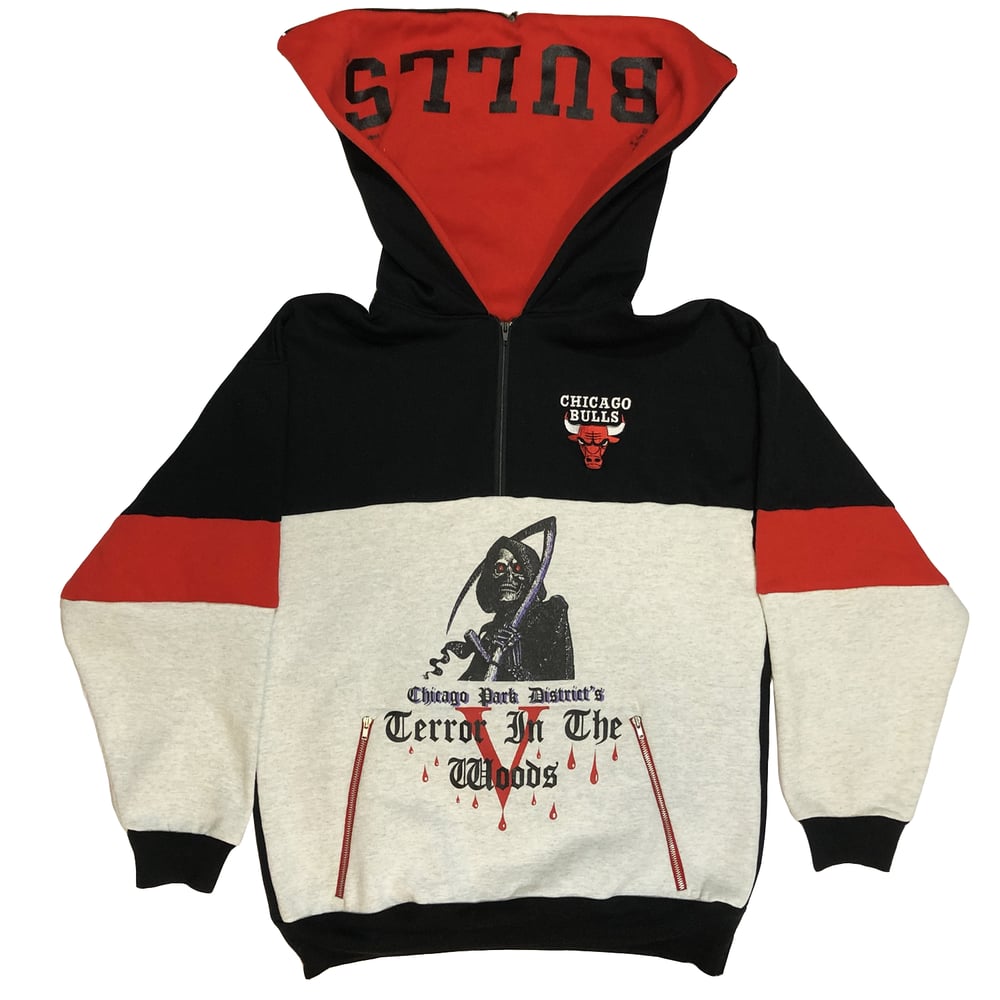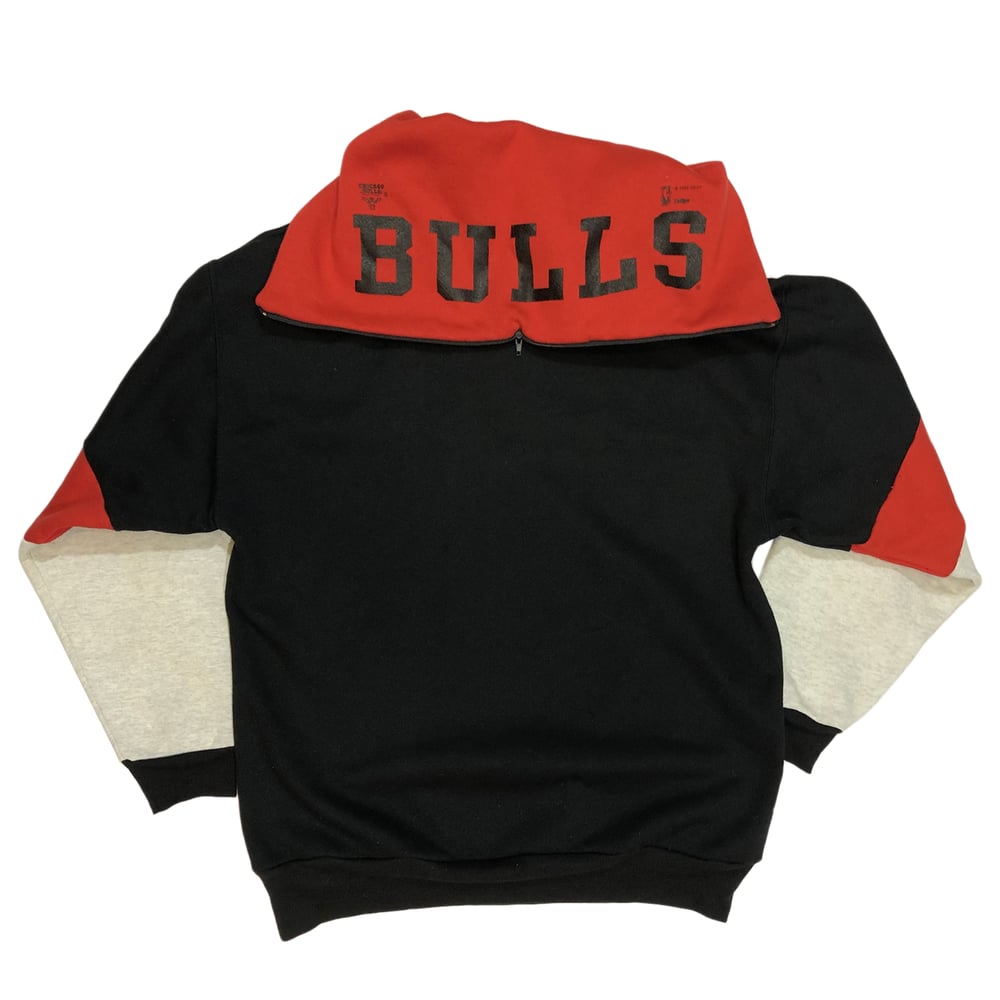 For this hoodie I wanted to make an unlikely pairing of sports and horror. I did so by merging a vintage Chicago Park District "Terror in the Woods" reaper sweatshirt with a vintage Chicago Bulls full zip hoodie. The Terror in the Woods is an annual horror movie showcase in downtown chicago close to the home of the Bulls. The hood is able to be zipped down and displays the "BULLS" spellout.
Men's size medium but can fit a slim large.
1/1 never to be produced again!