Chanel Winter Pin Up Women Bubble Vest Unisex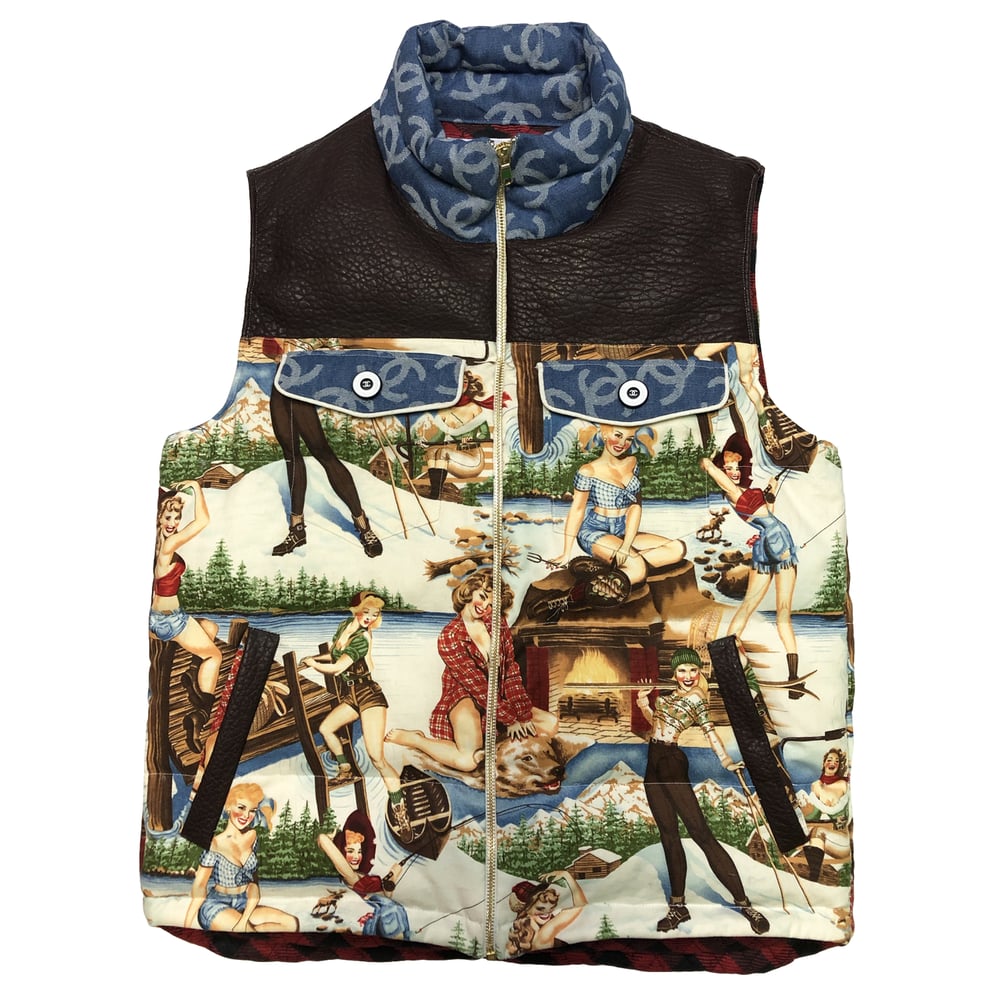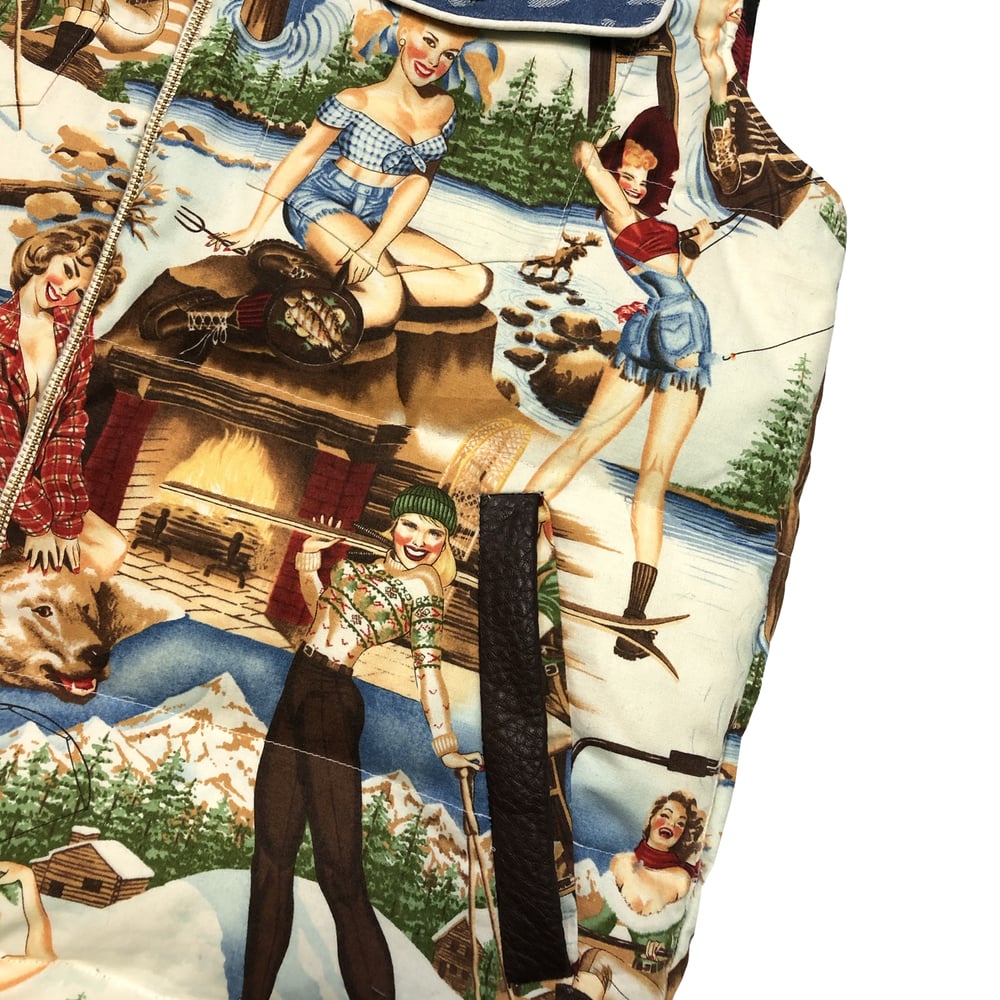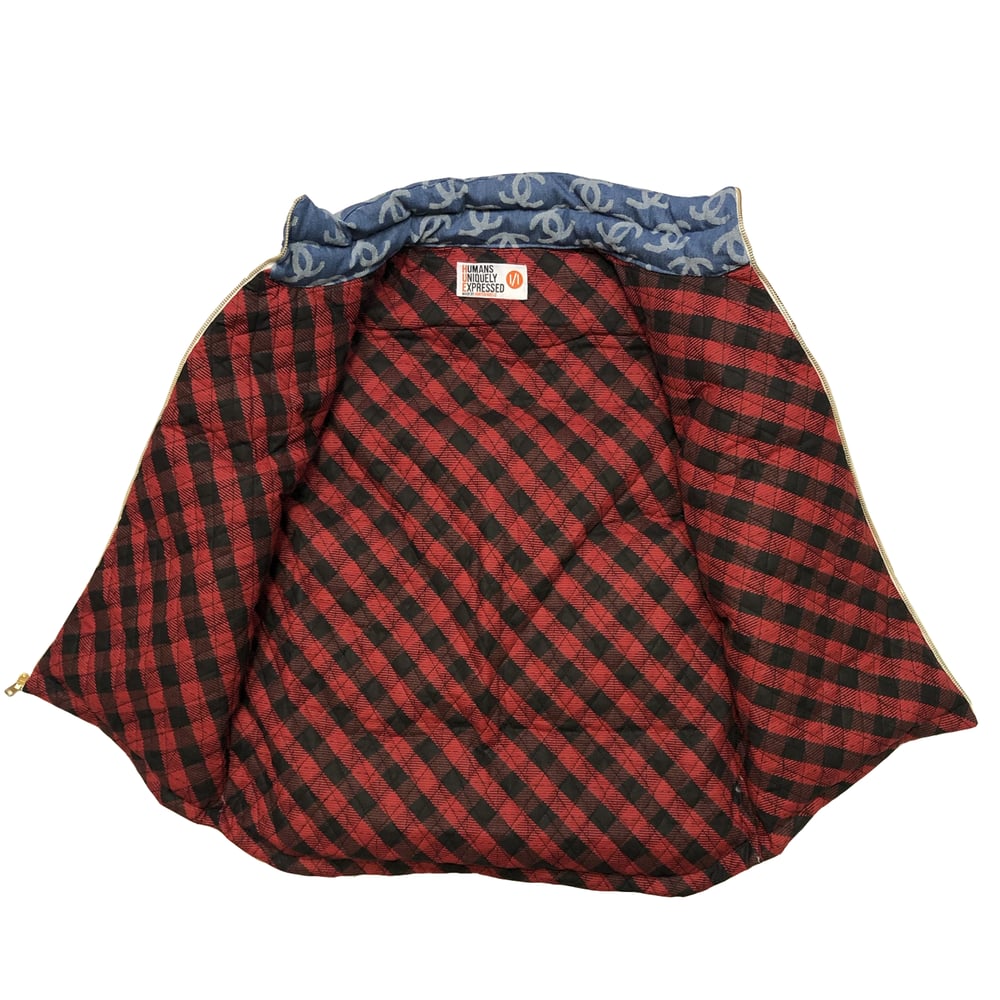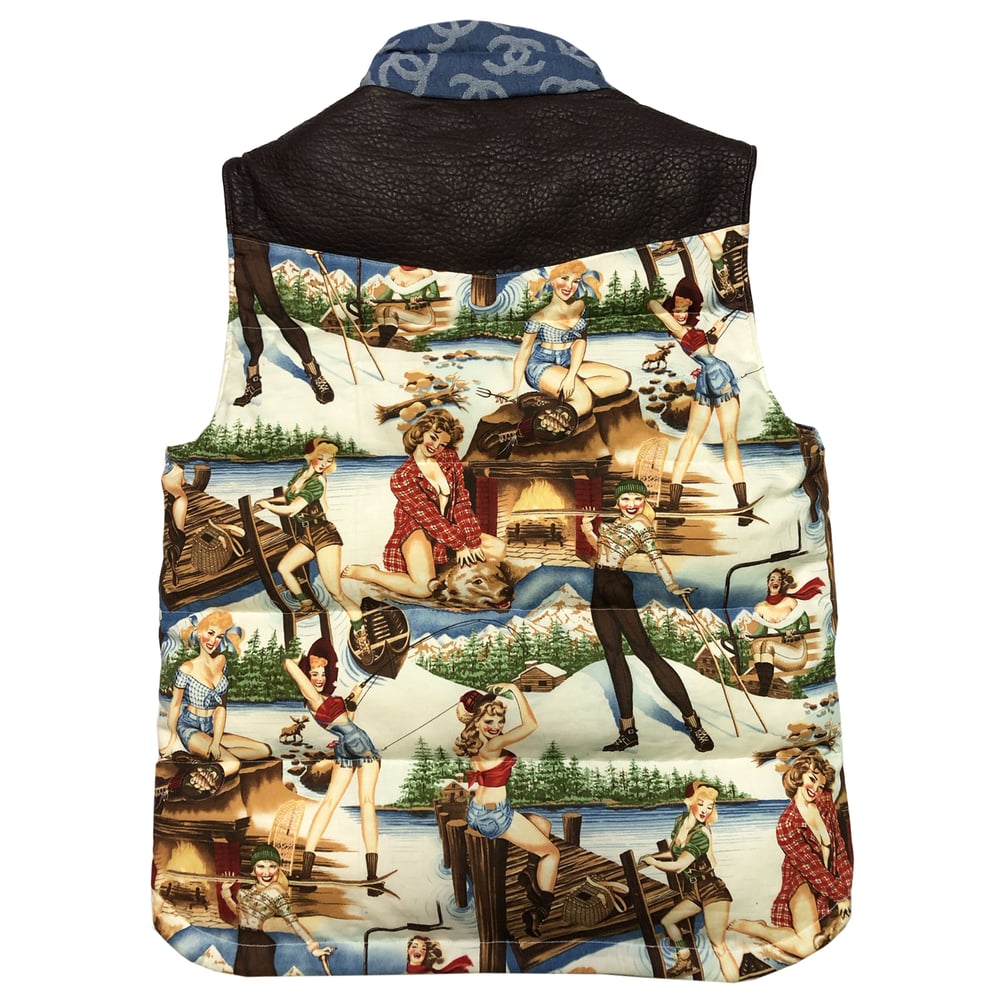 This unique 1/1 vest was heavily inspired by Coco Chanel's infamous skiwear line, specifically their '01 collection. For the vest I wanted to pay homage to the brand's long time emphasis on females but with a new look. I found the juxtaposition of the high fashion identity of Chanel and more casual women seen displayed in the pin up graphic interesting. I used salvaged Chanel enamel buttons and denim to serve as the collar as well as the pocket flaps. I used a vintage brown tumbled leather jacket to make up the front and back panels. Lastly, I used the pin up fabric, quilted plaid interior, polyfill and zipper to complete the piece. This is surely a unique piece and will most definitely have you looking fly in the winter seasons, whether that be on the streets or on the slopes.
Everything assembled and sourced in the USA. Made with the utmost attention to detail.
MEASUREMENTS:
Shoulder to shoulder: 16.5"
Top to bottom (front): 26"
Top to bottom (back): 28"
Arm opening: 9"
Armpit to armpit: 21.5"