LO LIFE POLO SKELETON "5 HORSEMEN" RUGBY HOODIE XL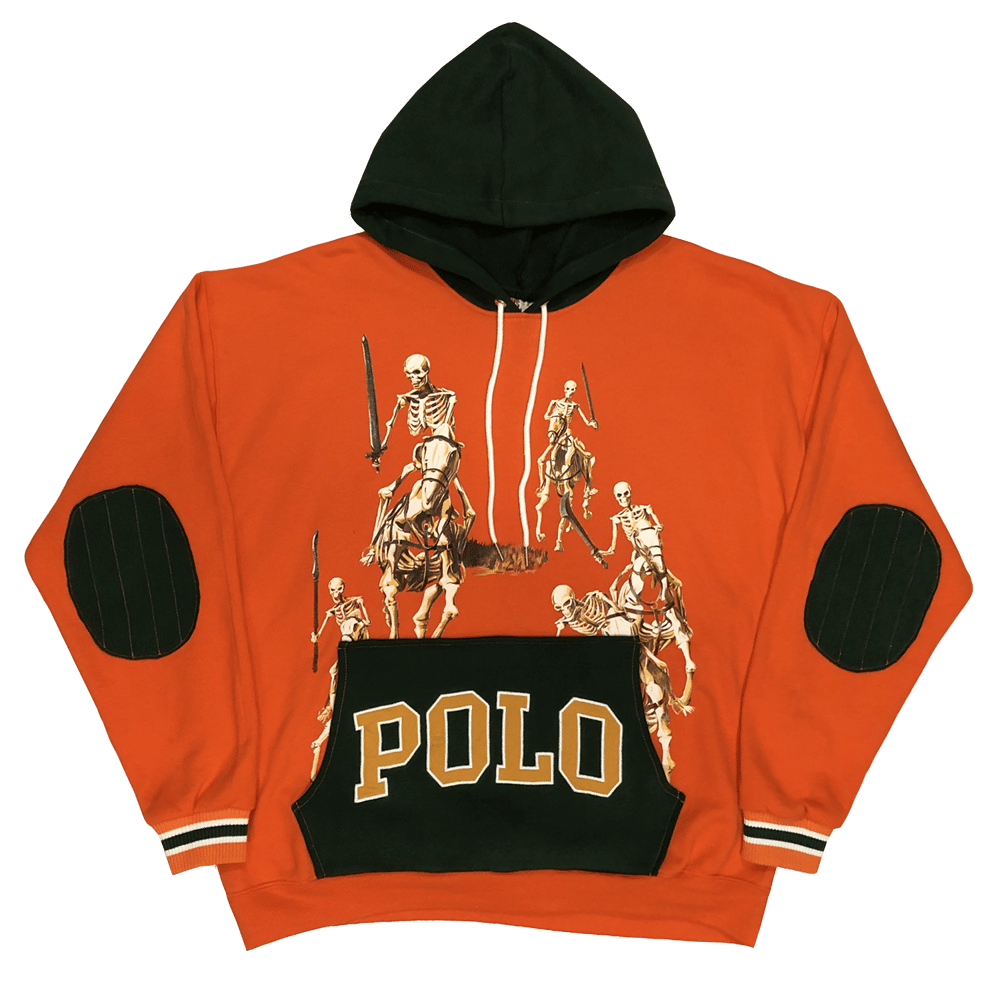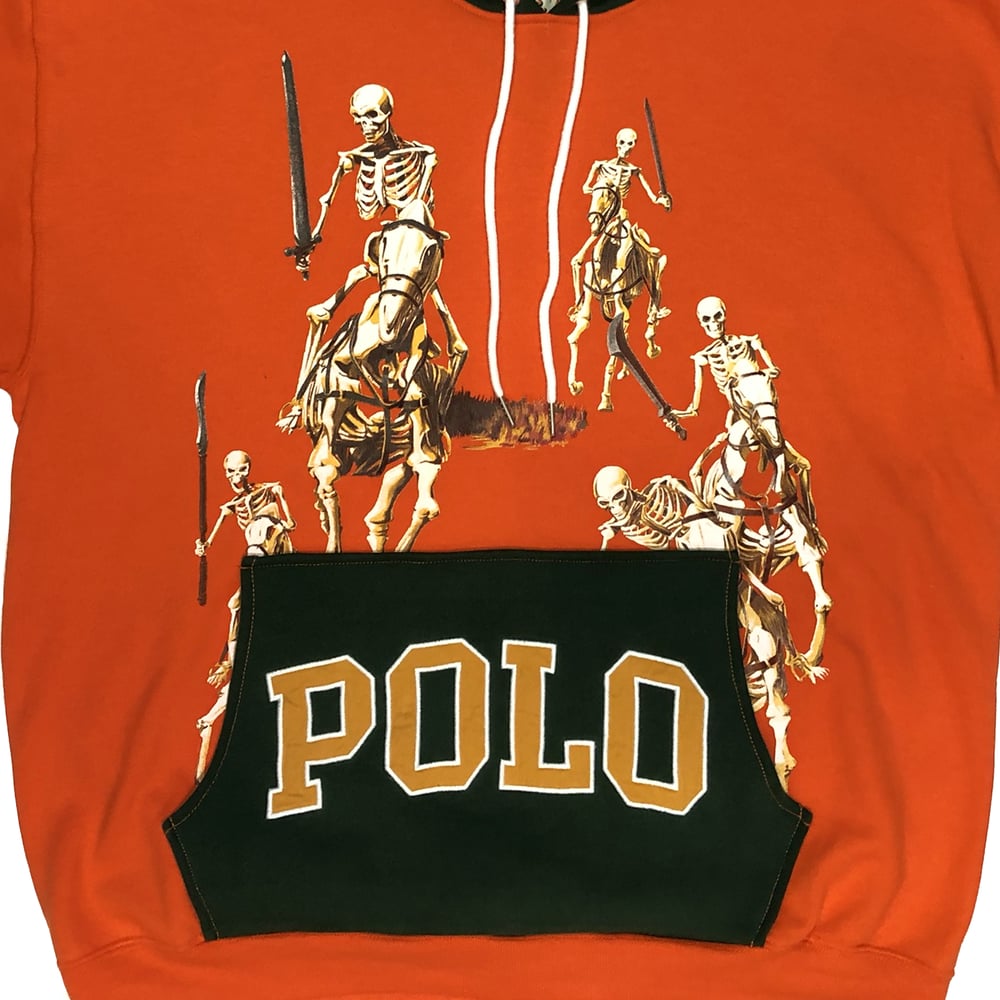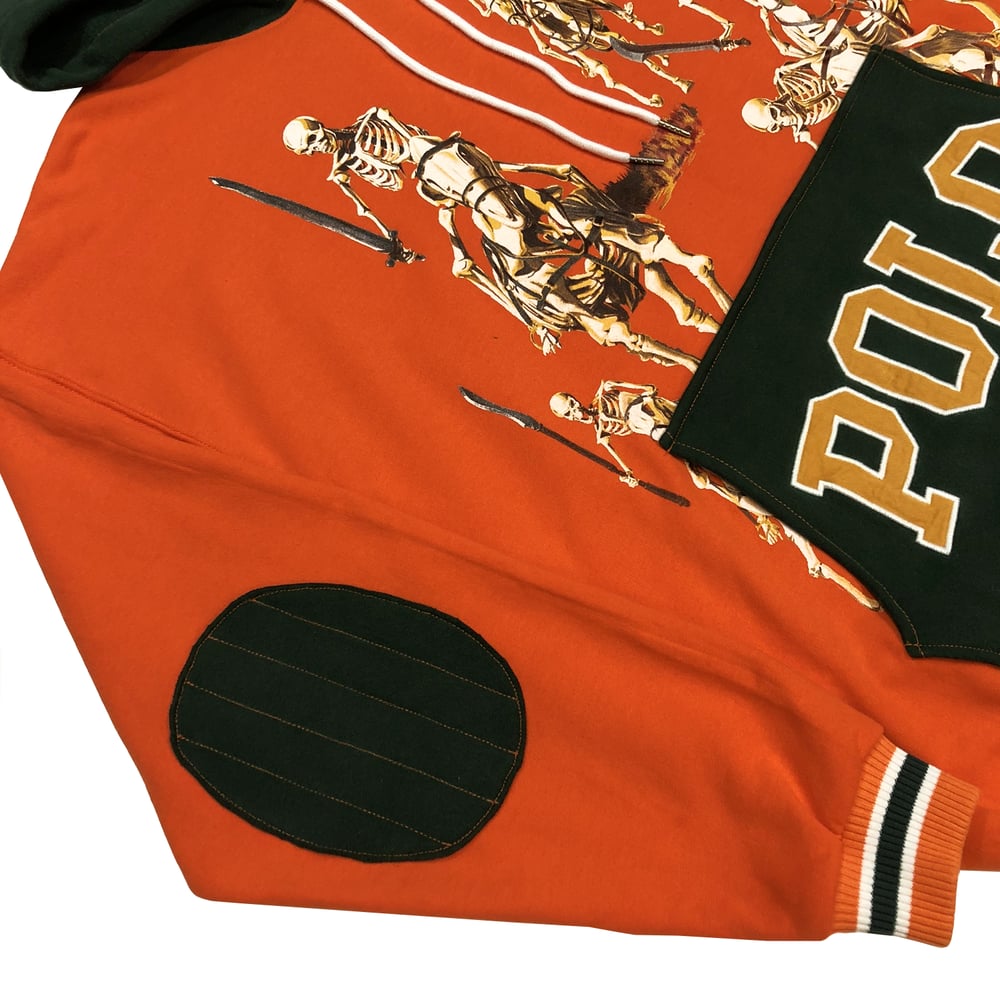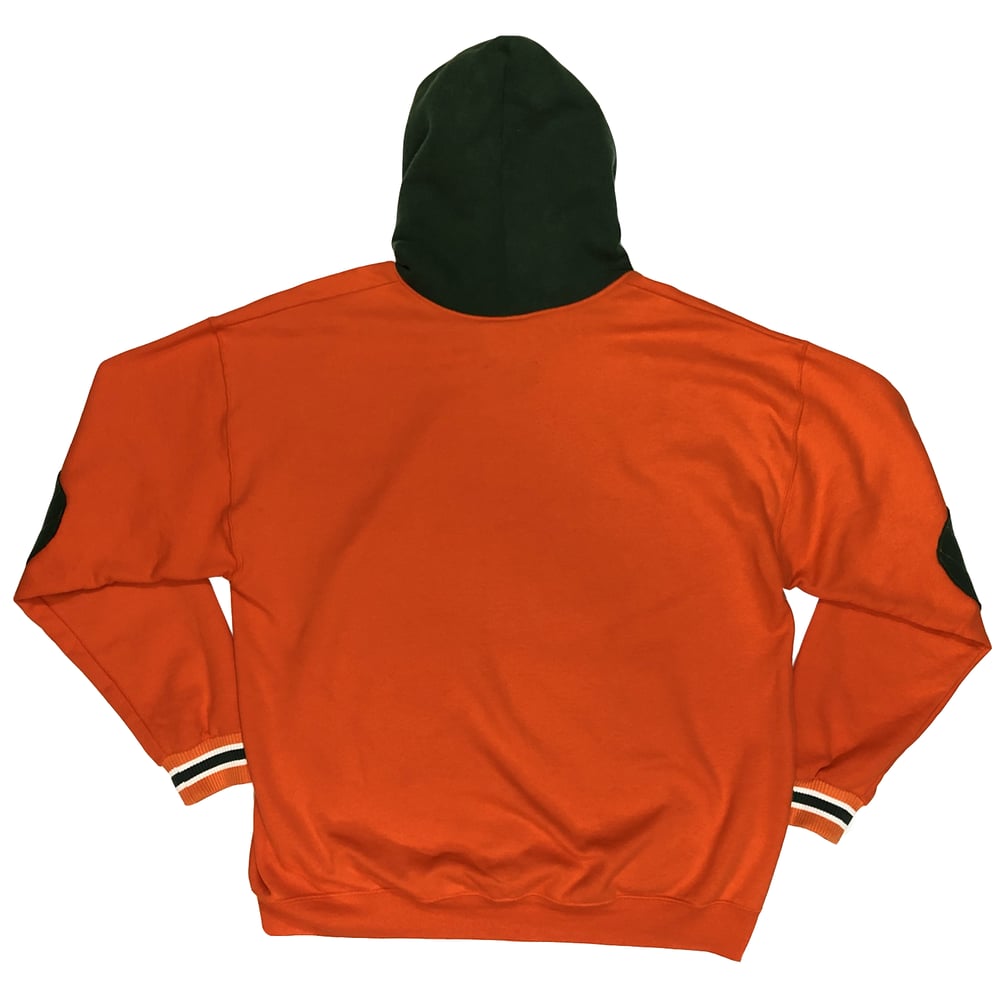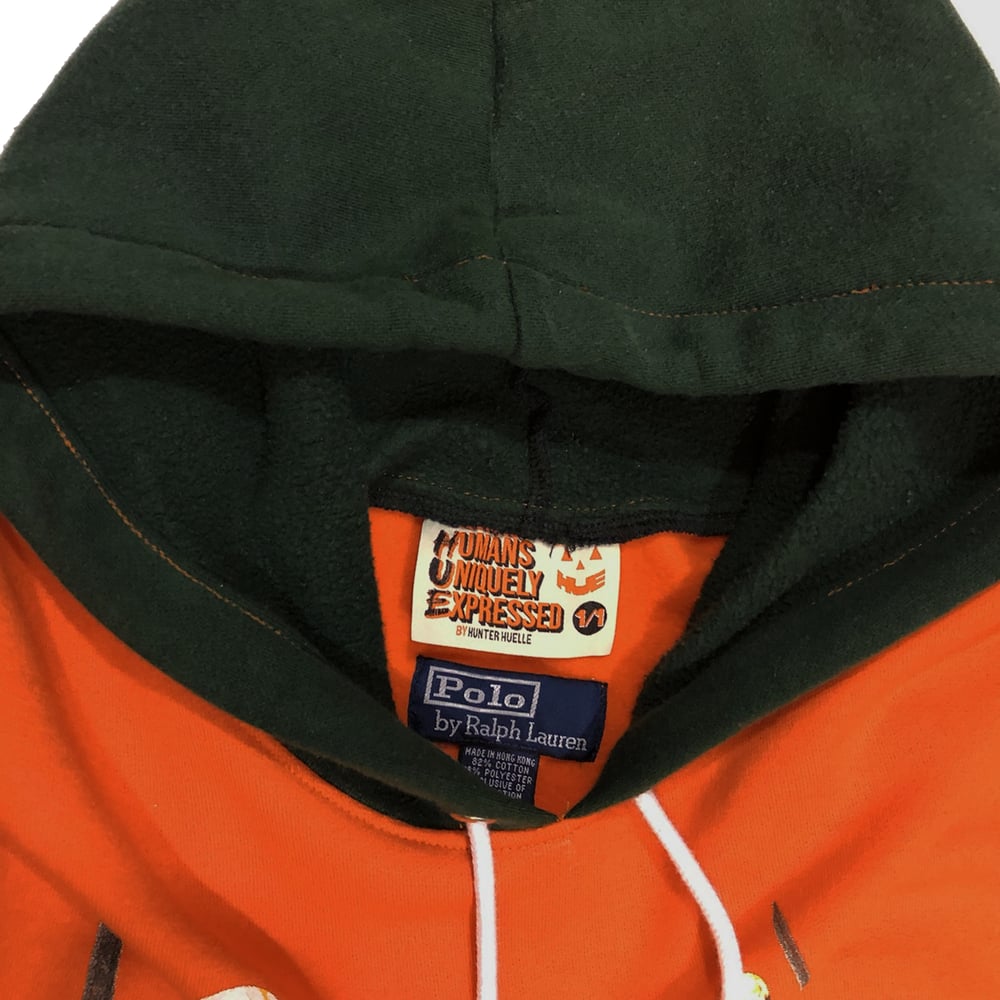 When I introduced the "Lo Life" skeleton design last year I was keen on printing on Polo rugbies to pay homage to Ralph Lauren's infamous original "five horseman" design. However, this time I decided to bring out one of the few sweatshirts that I had the design printed on to be mashed up with an original Polo piece. I chose a vintage green sweatshirt with a golden yellow embroidered Polo spell-out, complimentary to the piece's orange base and perfect for the fall season. The Polo sweatshirt was used to help serve as the hood, elbow patches (modelled exactly after the original rugby's) and the front pouch placed on top of the skeleton design.
The orange sweatshirt's original cuffs were replaced with high quality orange ribbed cuffs with green and white stripes to match the sweatshirt's color scheme.
This hoodie fits a traditional men's XL. This piece is a 1/1 and never to be produced again!