WOMEN'S 1/1 LO LIFE RL LAUREN ZOMBIE ZIP UP JACKET M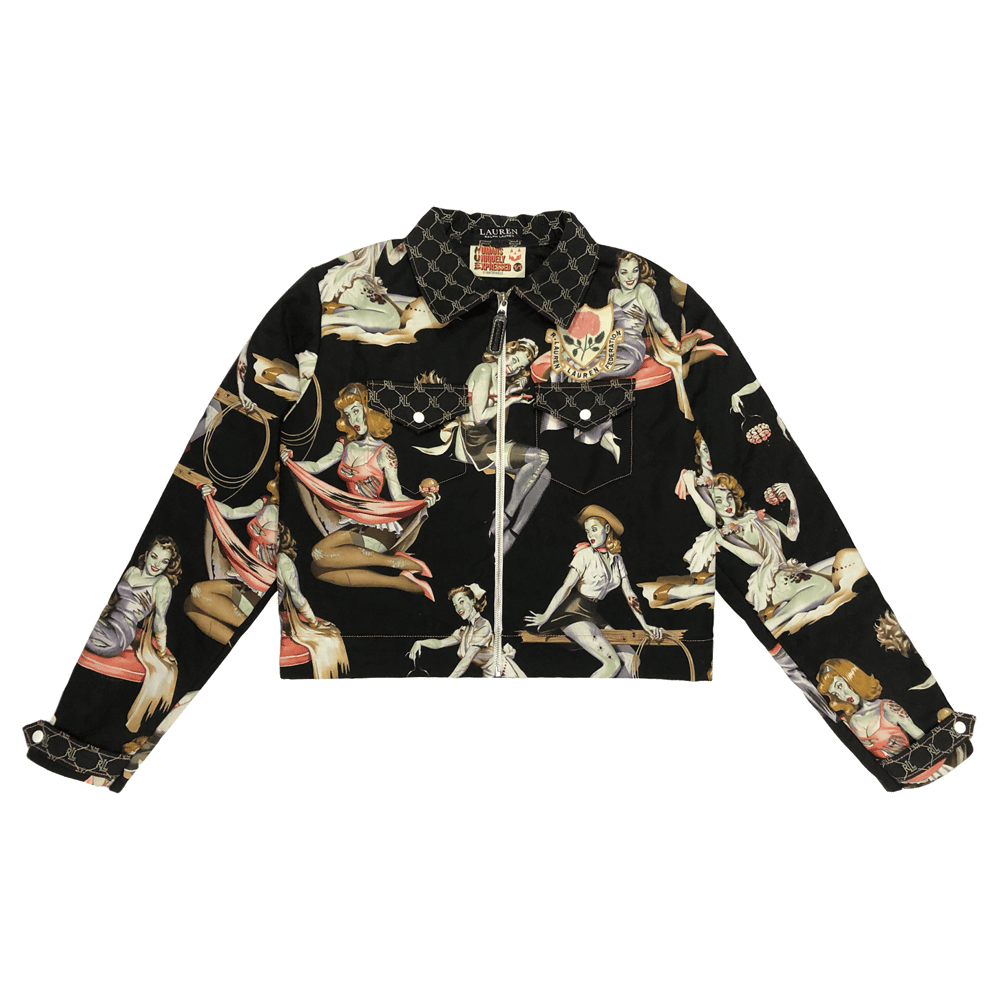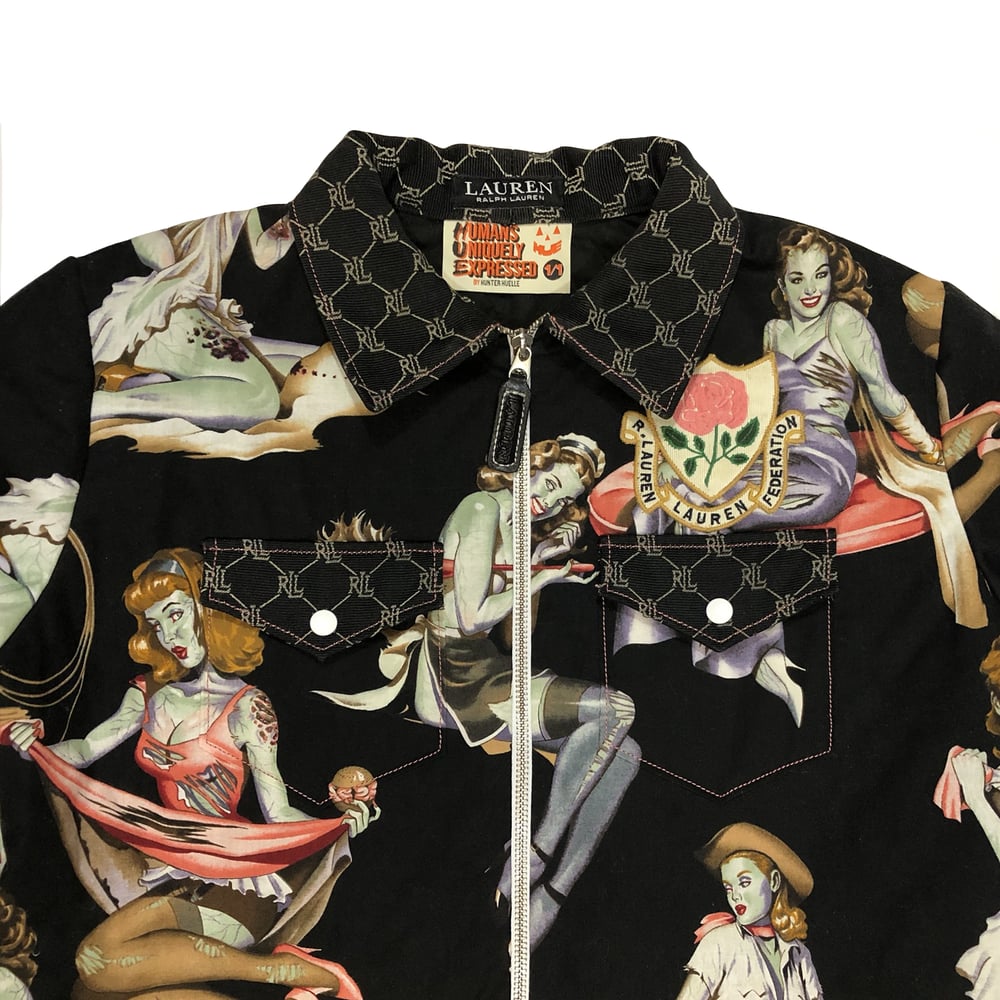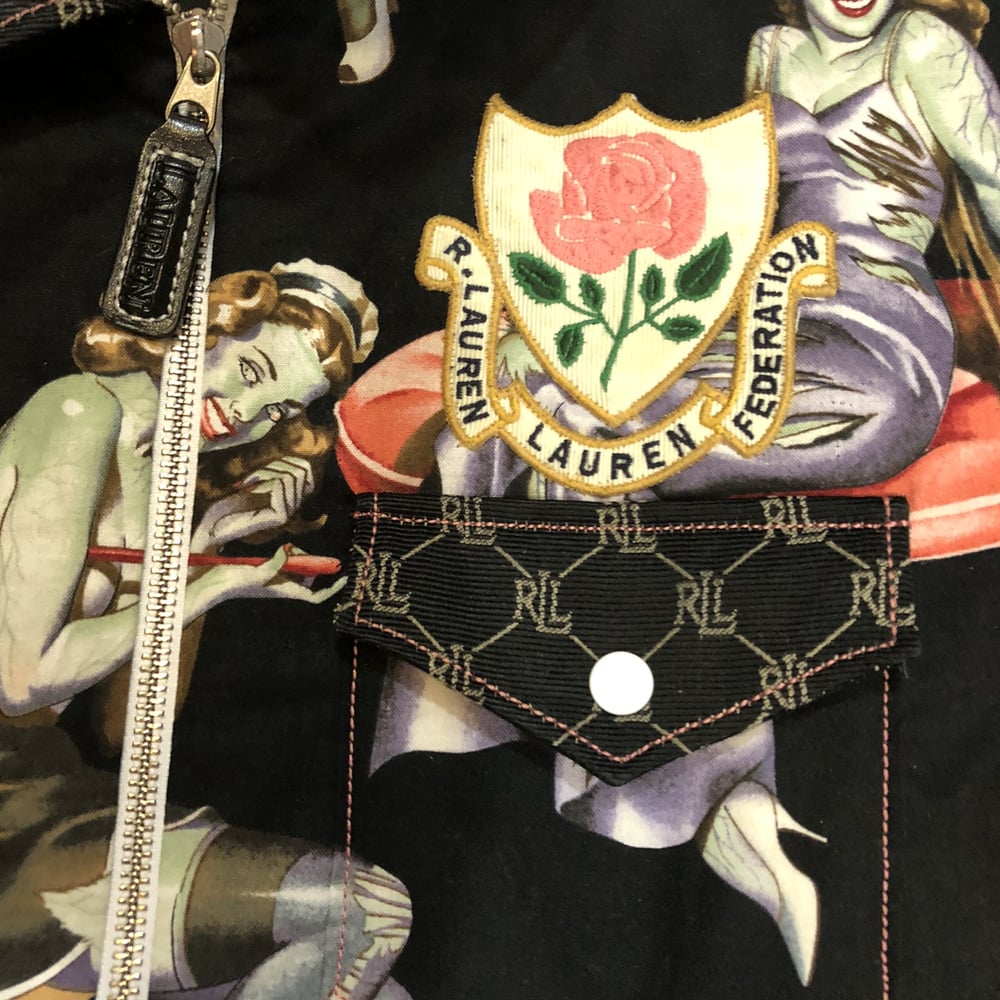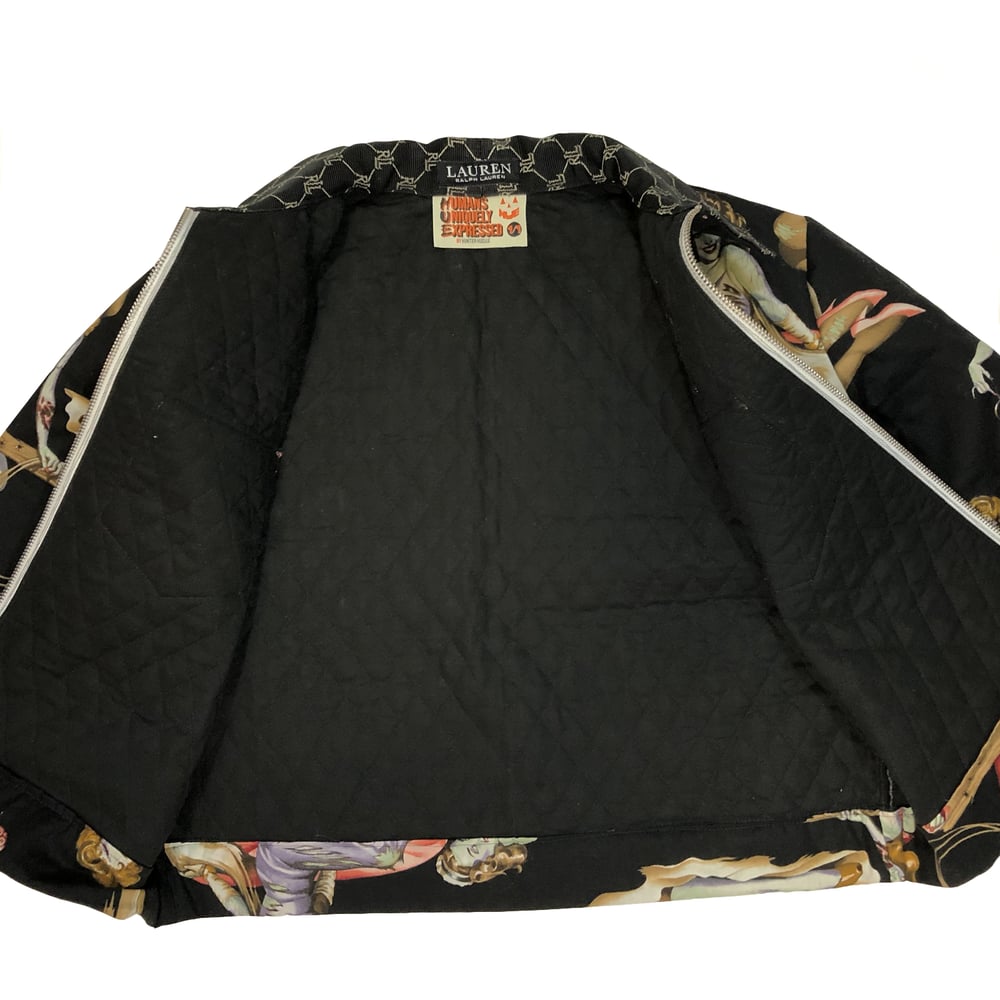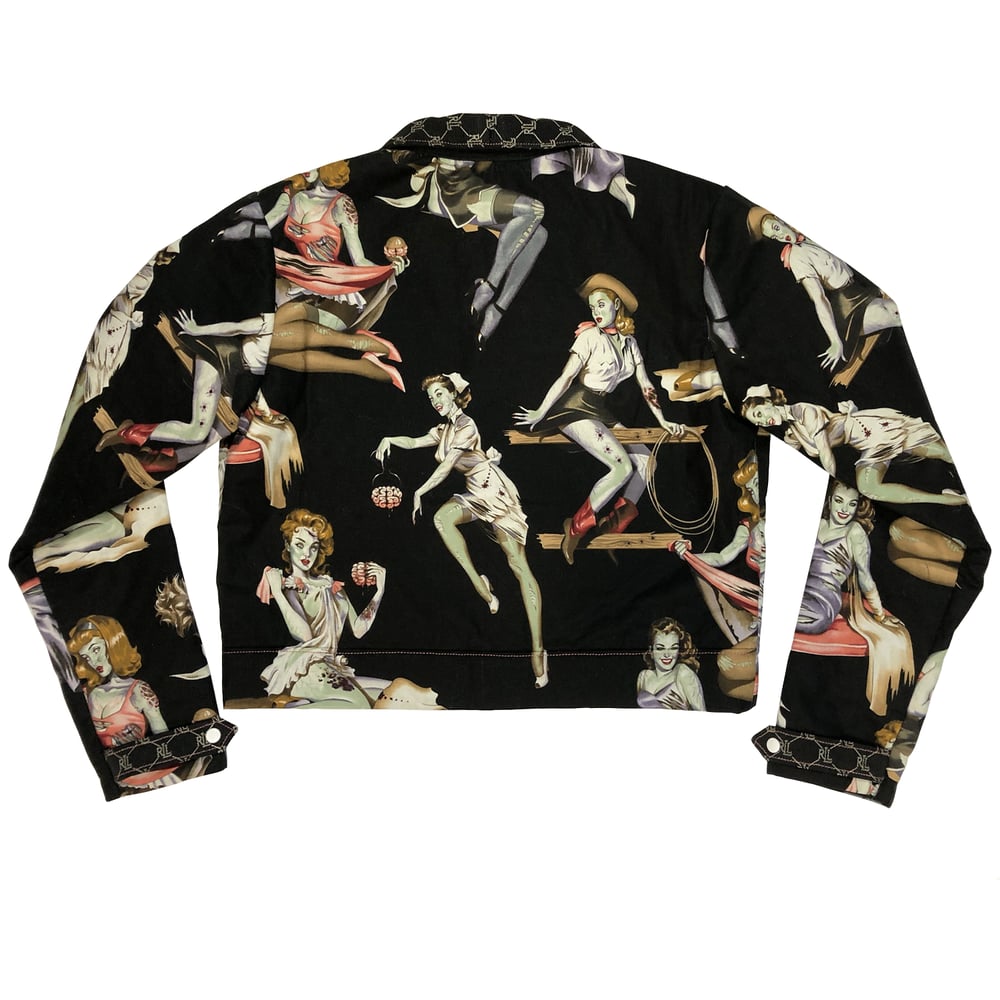 Similar to my first "Hues of Halloween" collection in 2019, I was inspired to yet again look at the Ralph Lauren brand through a unique lens. I was heavily influenced again by the "Lo Life" subculture, created by Polo fiends in New York, reinterpreting what it means to be a Polo consumer. Going against the grain, just as lo lifes did, I've adapted a similar approach and given Ralph Lauren's women centric line "Lauren" a new look. Just as I gave my literal interpretation of a lo life in the form of skeletons, this time I've used vintage pin-up style zombie women as the new yet "not-so-fresh" faces of Lauren. I used the RLL fabric from a Lauren suitcase also managing to incorporate it's original leather "Lauren" embossed zipper pull as well. Fully lined with a padded quilted interior.
Jacket is a women's size medium.
Jacket is a 1/1 and will never be reproduced again!