Polo Ski Vail Valley Mash Up Hoodie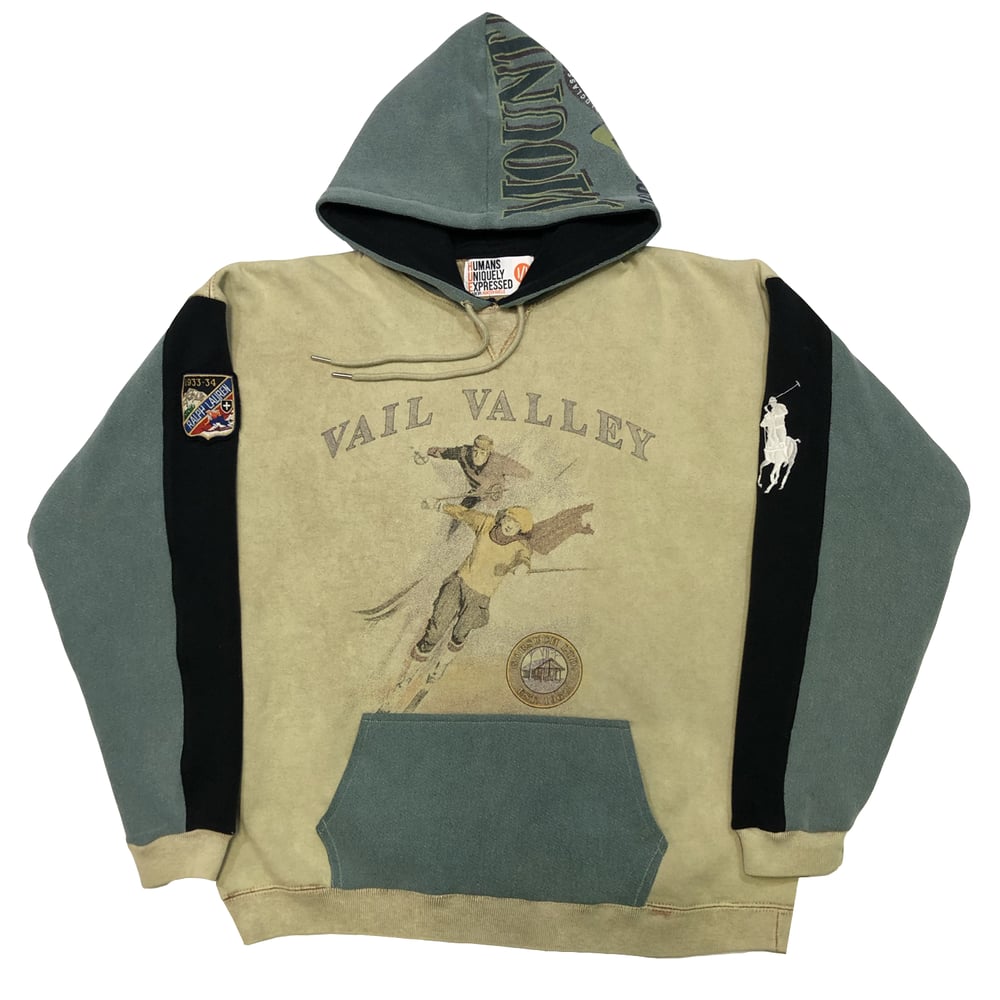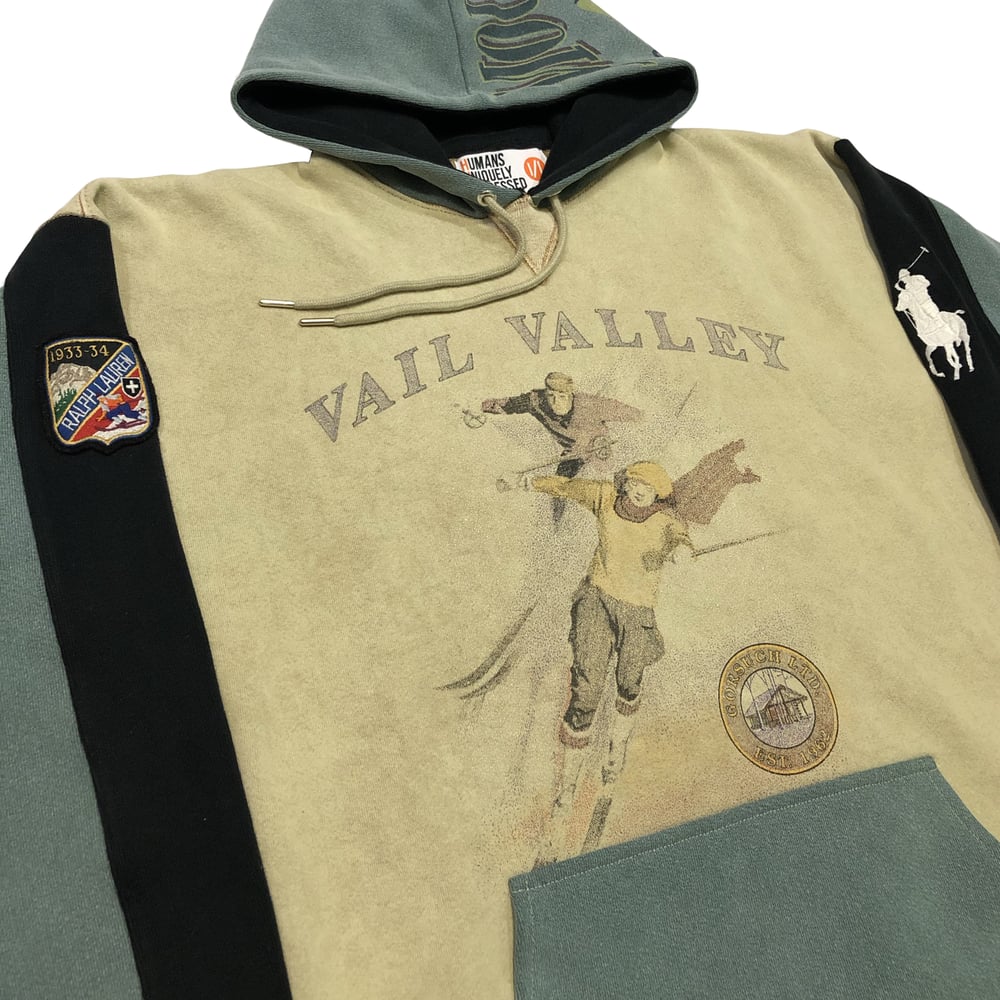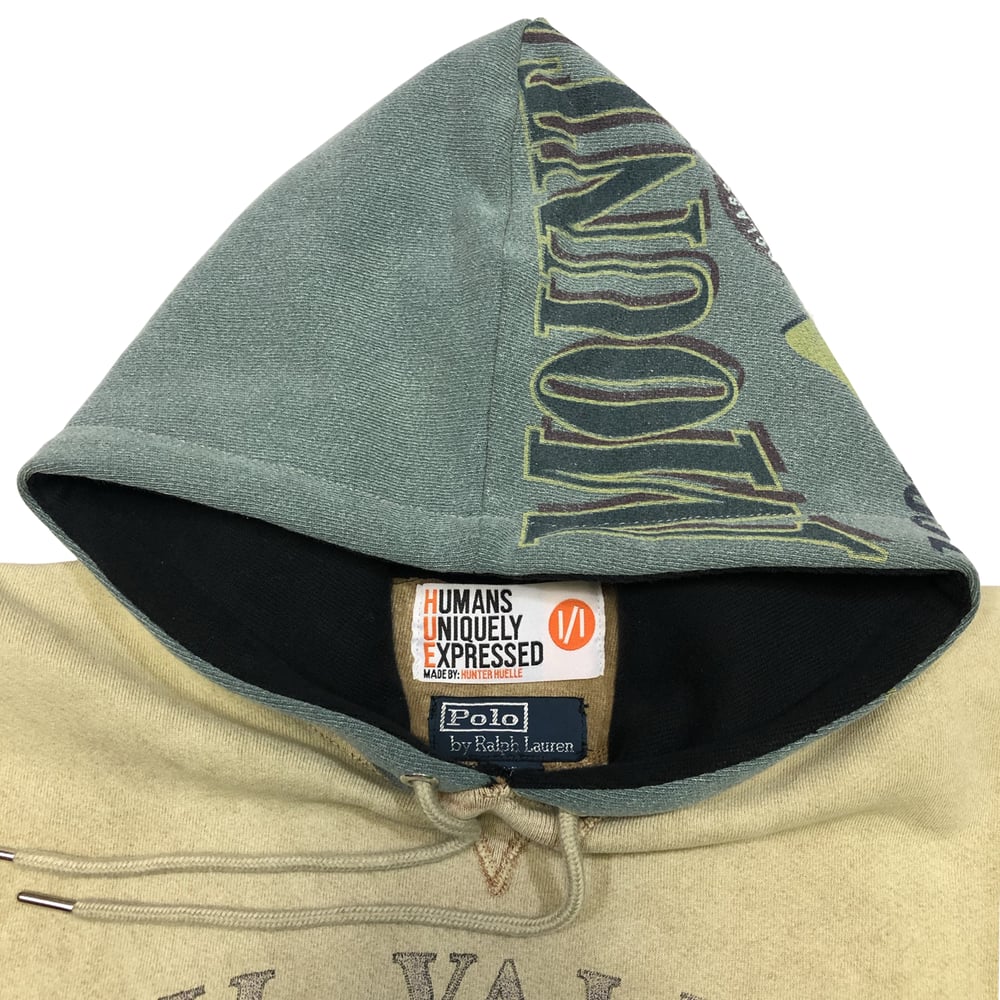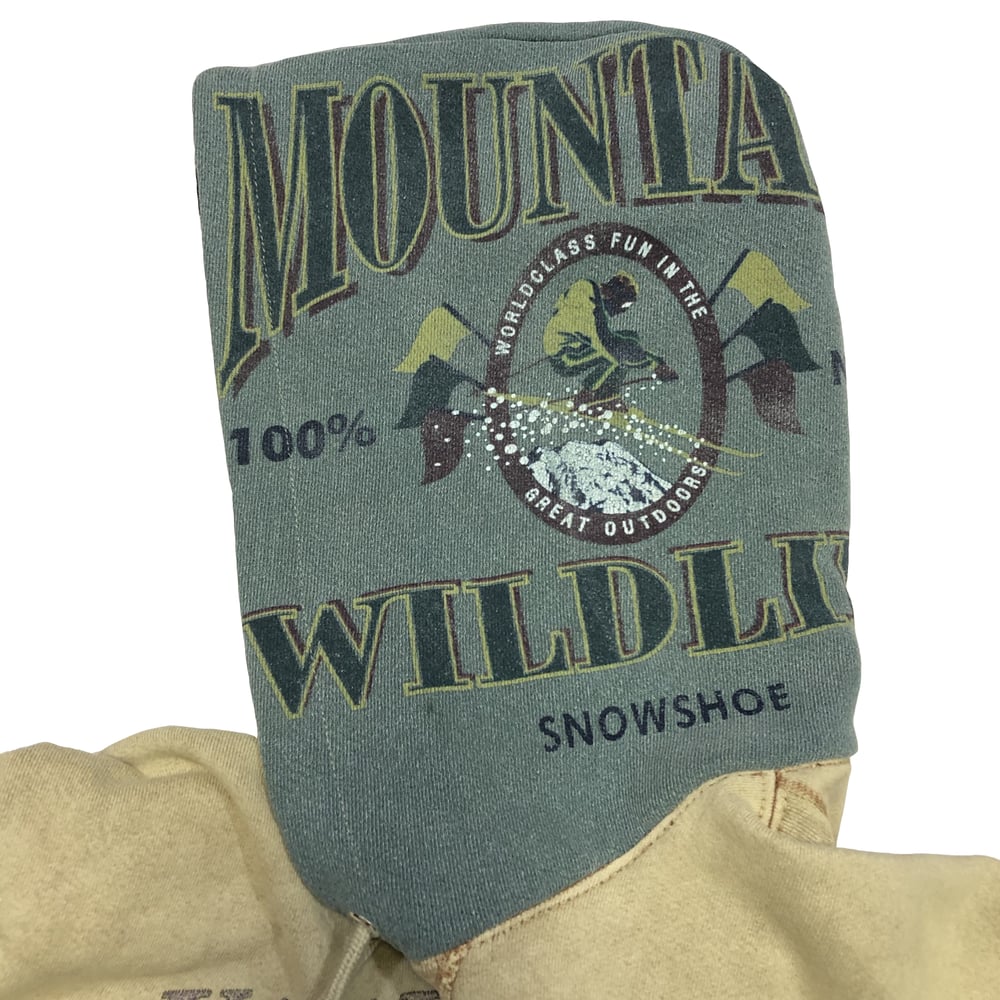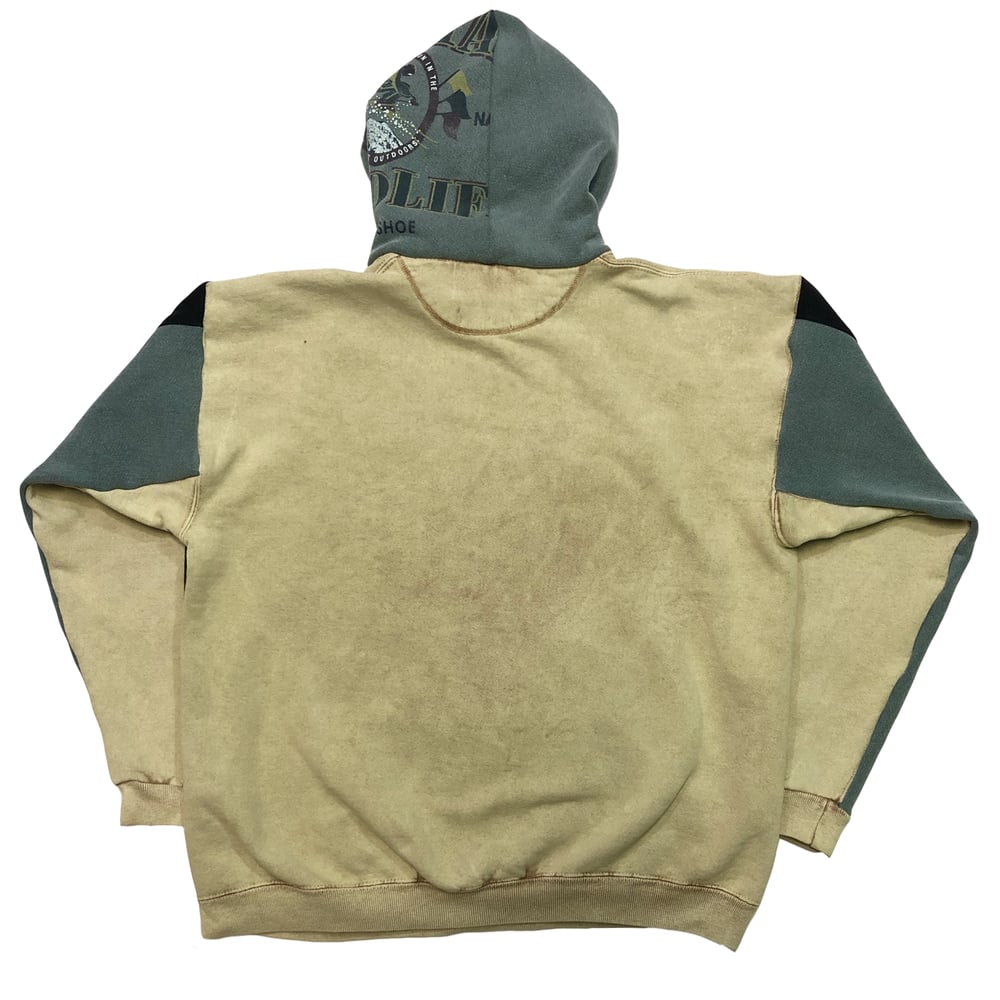 This unique 1/1 hoodie was made using two vintage Ski themed sweatshirts and a Polo RL ski quarter zip sweatshirt. The inspiration for this hoodie came from Ralph Lauren's infamous 90's ski inspired collection, specifically the "suicide ski" jacket. I felt that the graphic elements from the mountain wildlife design seen on the hood loosely resembles that of the infamous Polo piece. I felt it appropriate to include a Polo piece, as it served such inspiration, and include the sleeve's embroidered ski patch and big pony logo. It's original tag can also be found inside as well to pay homage.
Everything assembled and sourced in the USA. Made with the utmost attention to detail.
MEASUREMENTS:
Armpit to armpit: 26"
Shoulder to Shoulder: 25"
Top to bottom: 28"
Sleeve length (from shoulder seam): 23"
Fits a traditional L-XL