Swoosh Bag Camo Military Pants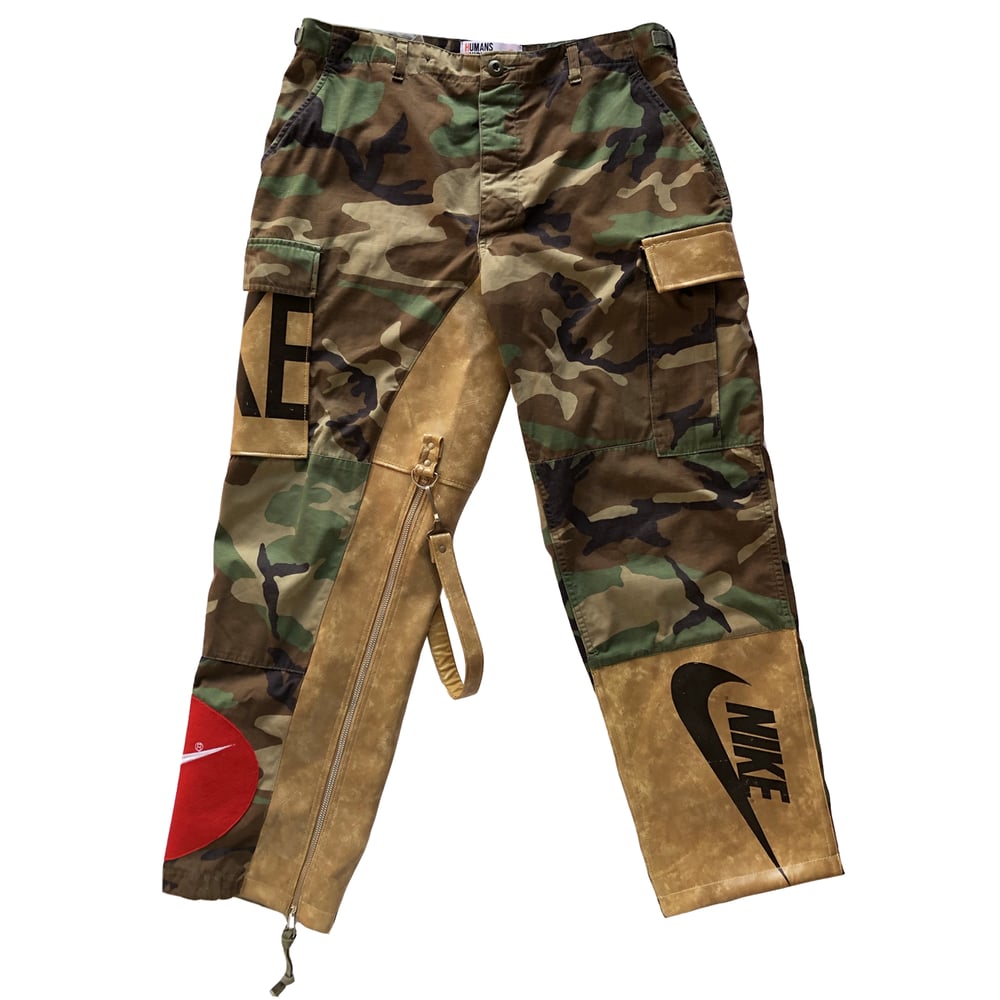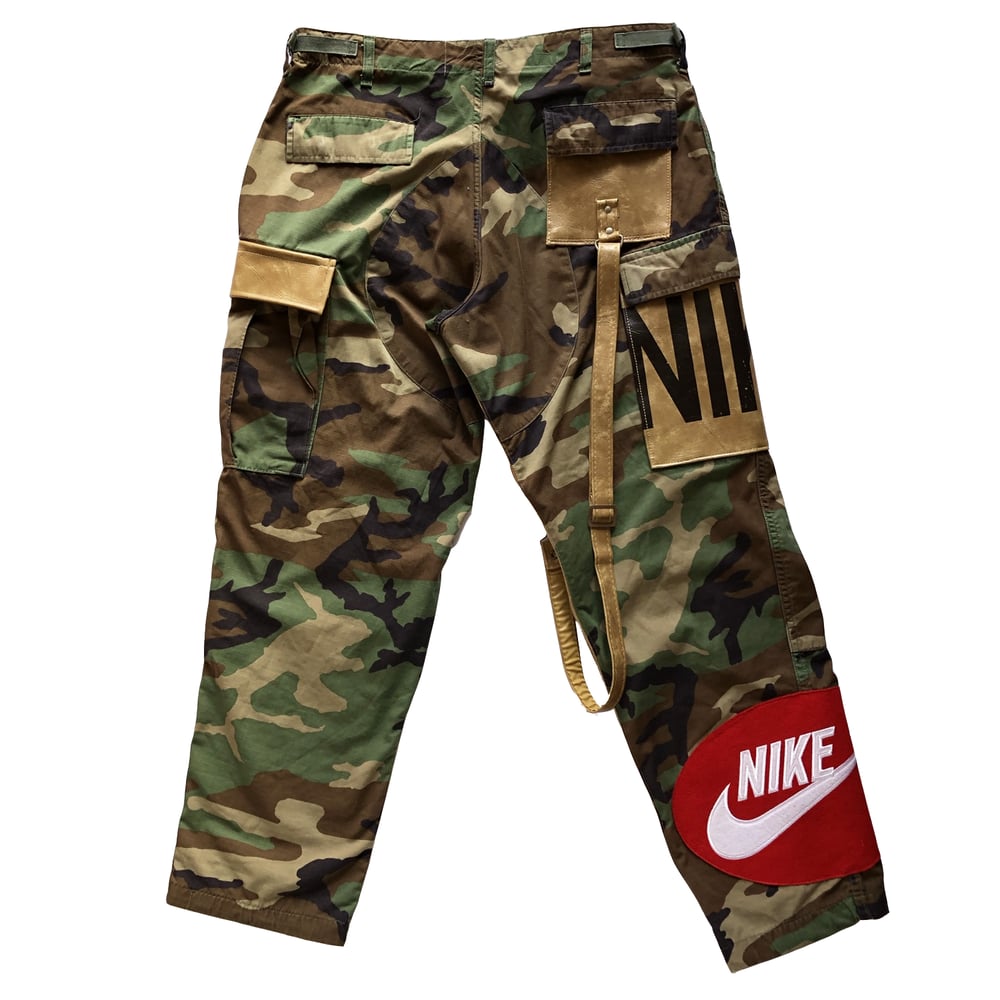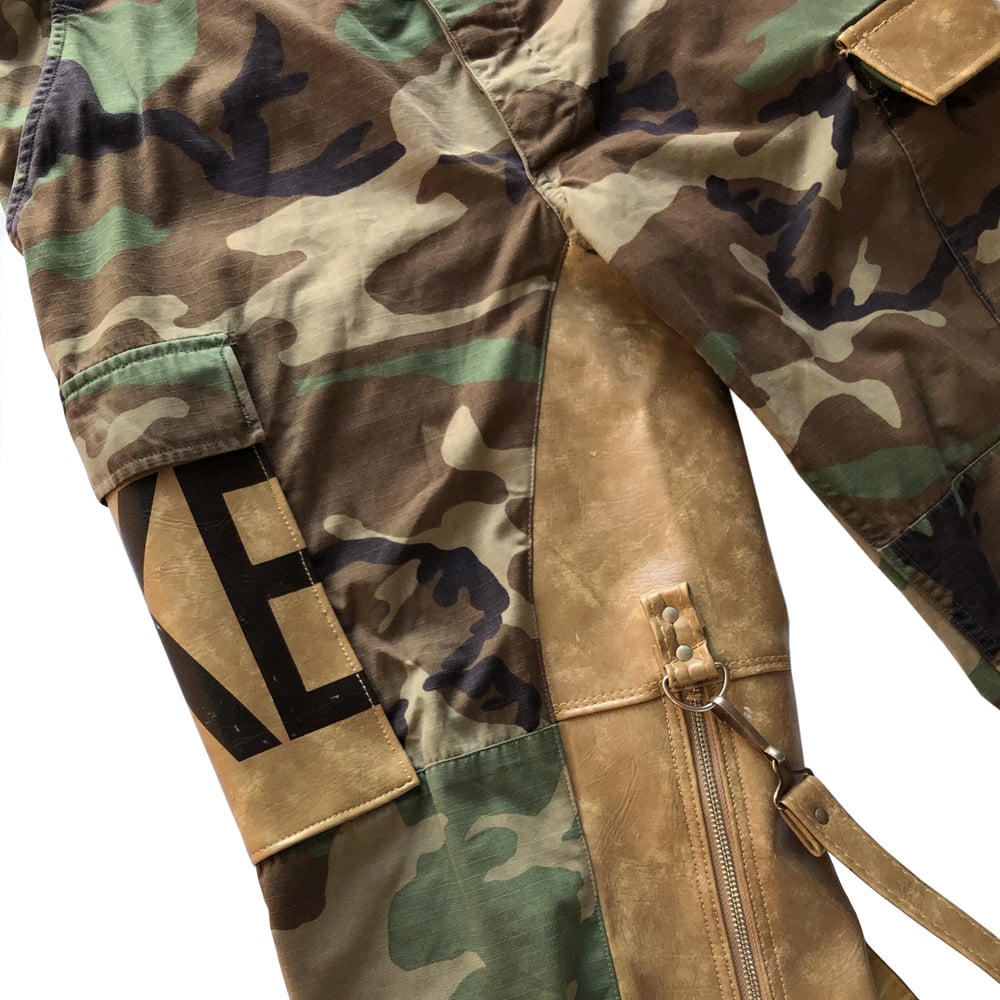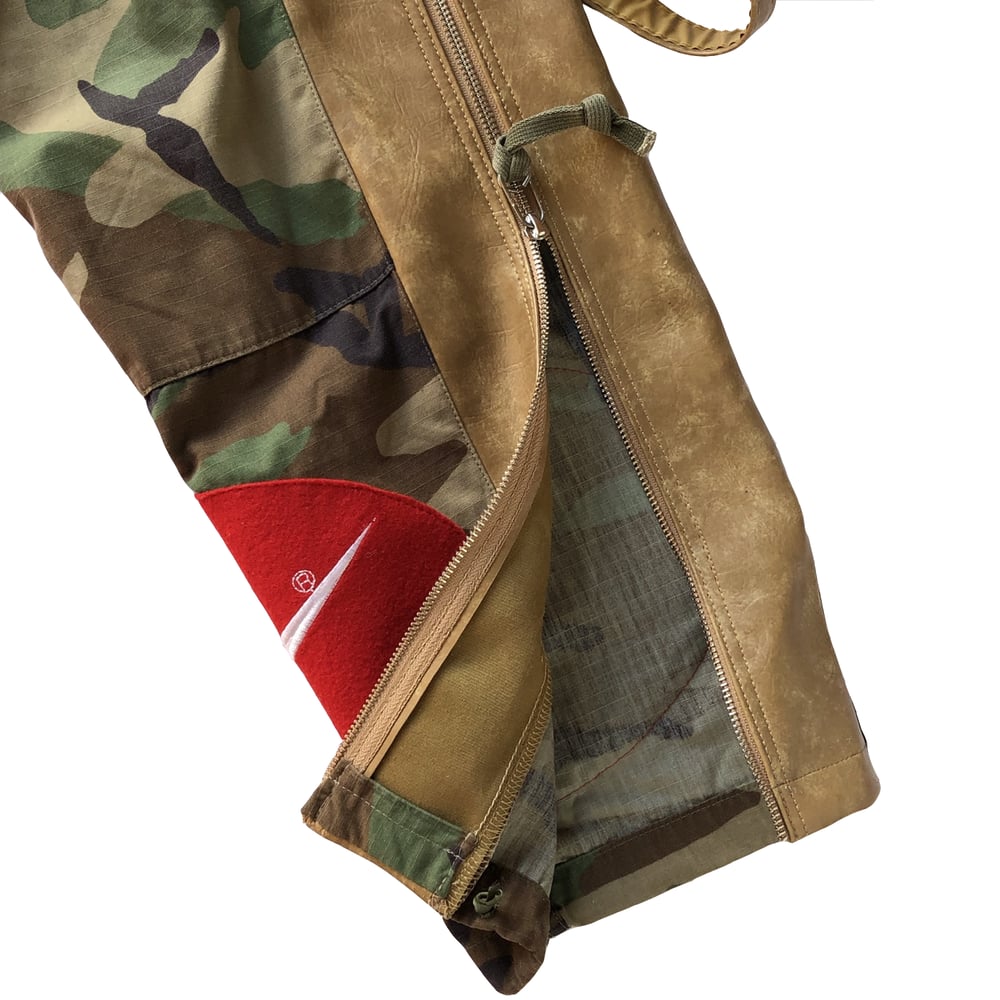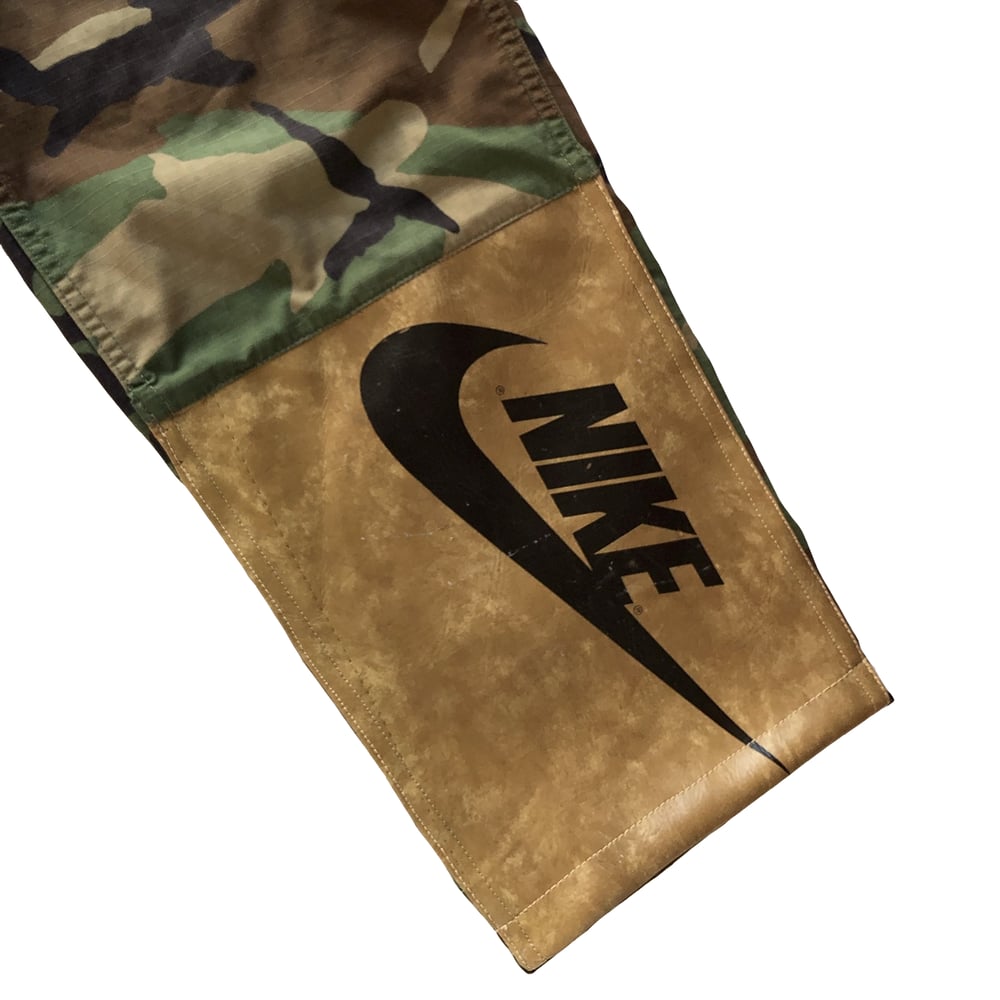 These unique one of one pants were made using vintage military camo pants as the base and infused with a vintage Nike bag. The bag was used all throughout the pants in various ways, all serving different purposes. Along with the bag I incorporated an embroidered Nike felt patch on the right leg to add a pop of red similar to the rest of the pieces from this collection.
Everything assembled and sourced in the USA. Made with the utmost attention to detail.
Not machine washable. Hand wash only.
MEASUREMENTS:
Waist: 34"
Inseam: 30"
Full pant leg length: 40"
Please ensure measurements are appropriate for you before purchasing.